Handling Project Changes As An Engineer [II]
In this follow-up to the series, I explore additional key strategies for ensuring work efficiency and customer satisfaction as an engineer.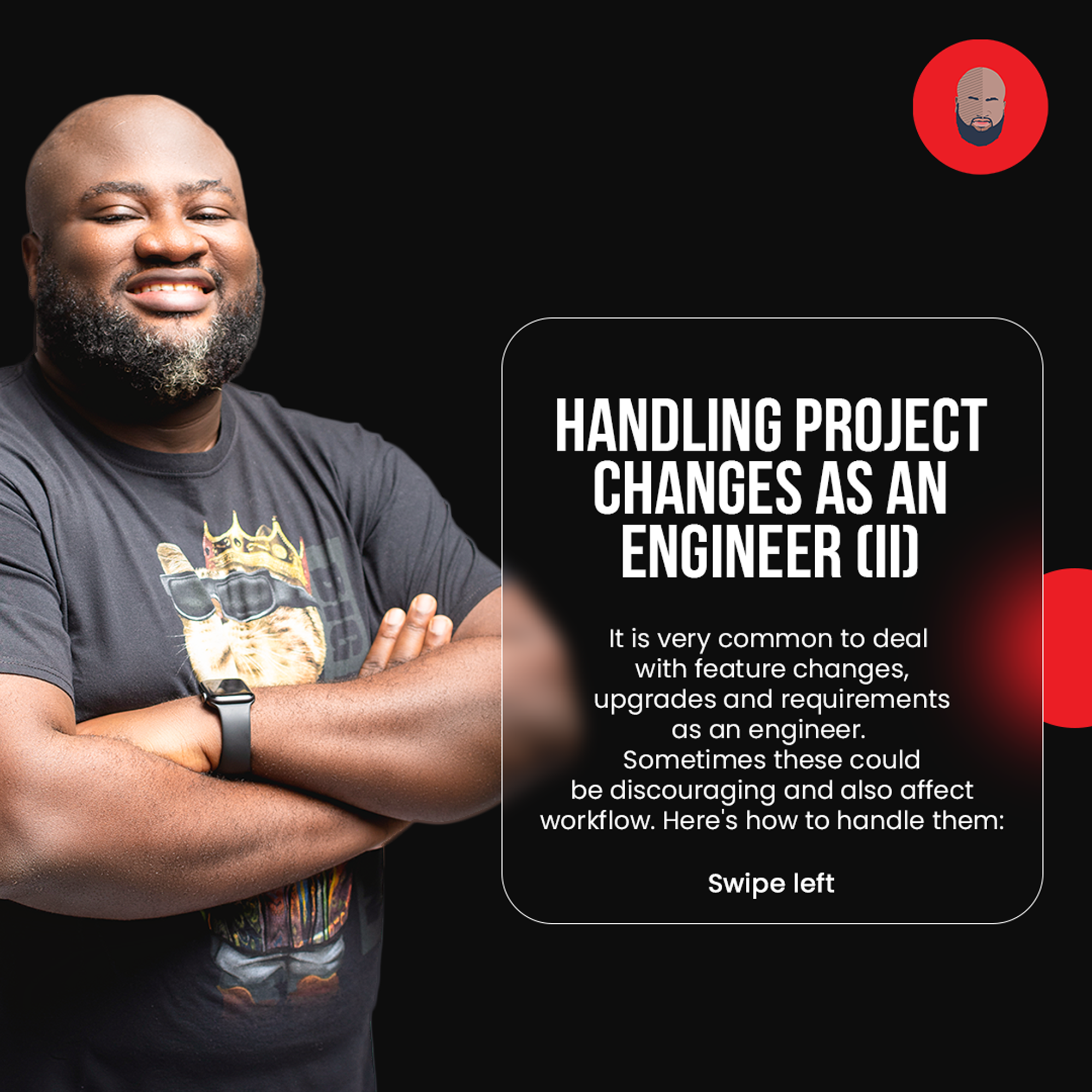 It is very common to deal with feature changes, upgrades and requirements as an engineer. Sometimes these could be discouraging and also affect workflow.

Here's how to handle them:
Stay Updated:
Emails are for communication, read them and prioritize customer requests especially from your customers and team lead.
Give Updates:
Carry your team and the customers (where applicable) along as changes are made. This way they can be reviewed along the process, not at the end.
The code is COLLABORATION and the aim is to keep both team members and customers abreast of changing requirements through regular updates.
I'd love to read from you. How do you collaborate with your team to handle project changes?
Chuka Ofili
#tech #developer #technology #cloud #chukaofili #customers #code