How I landed my first tech gig at 19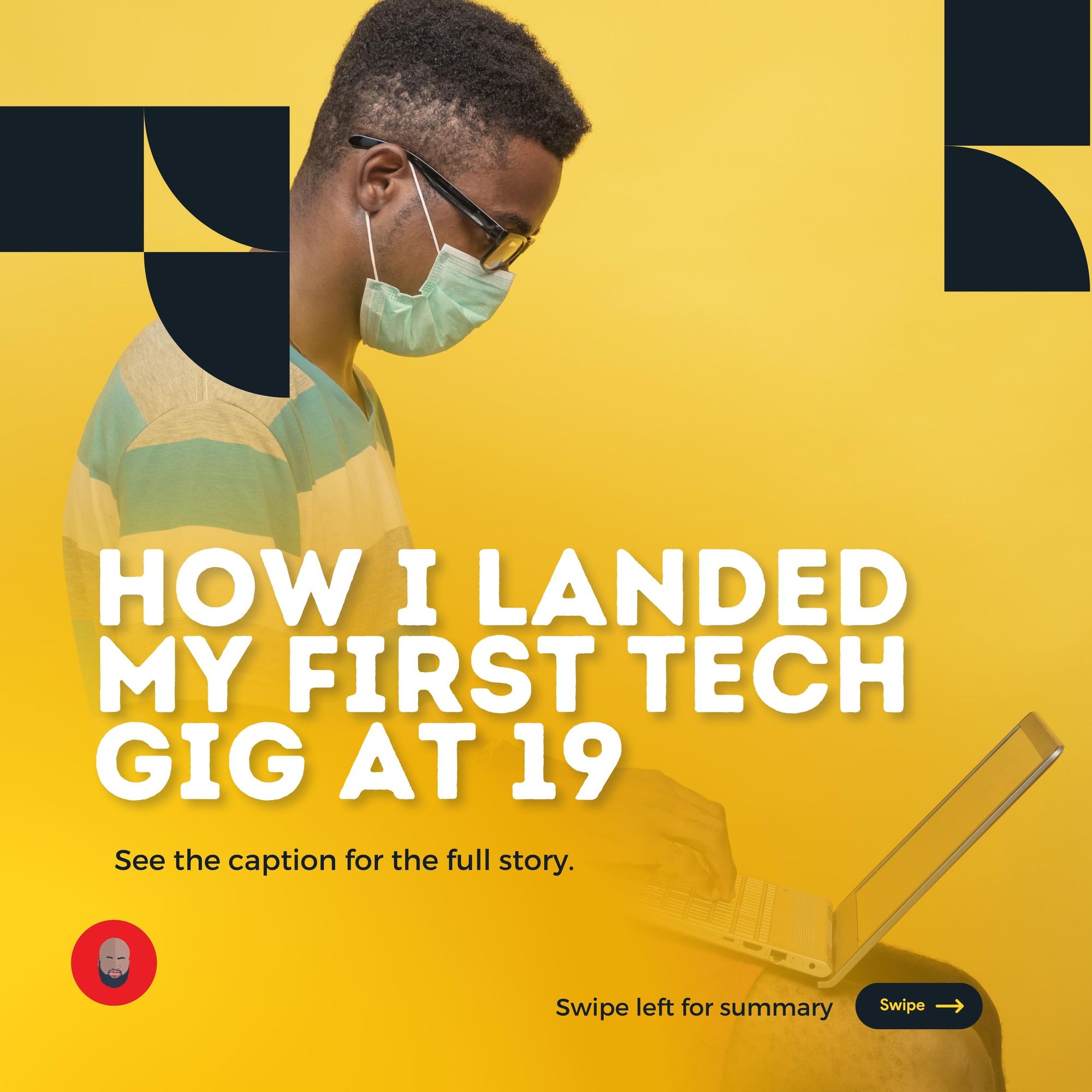 My first introduction to technology was my Mum, who was a software programmer back then.
Not too young to rule start
I started my tech career at 19, as a computer hardware guy who fixed faulty computers at the first cyber cafe Unilag had. I also managed their Network (LANs and configurations) and was paid an occasional stipend.
Don't ignore your knowledge gaps. Every opportunity is an opportunity to learn!
So I was generally a tech guy, but I did not think much of it until the day I met a lady who came to solve an issue that was beyond me, and she got paid N50,000 back then, in the early 2000s, for 30 minutes of work. The equivalent today would be about $600; do the conversion. In just 30 minutes!
I immediately saw the value, and I made the decision to take this more seriously.
Grow competency before you chase the bag
I became their only consultant because I learned to fix what the lady came to fix, so she never returned. Don't Ignore your Knowledge gaps. Every opportunity is an opportunity to learn!
Ditch Forget Impostor Syndrome by embracing challenges. Use your building blocks of knowledge and architect all the way!
As fate would have it, I got the opportunity to set up a cyber cafe in Ikeja. I had never set up one, but I had prior knowledge of maintaining a cybercafe. I made my first N250,000 cash setting up the cyber cafe, where I assembled the computers, installed all the software, and handled the network.
Going home that night, I had my two back pockets full of cash (N125,000 each). I had to take the bus back to school, and I prayed that the Lagos boys would not catch me (lol).
Money goes where value is created. Be a value creator
I was their IT consultant for 3 years, and from then on, I began to manage multiple business centres and cyber cafes within and outside Lagos, making cool money as a student before I ventured into Software Engineering. That, too, is a story I'd share another day.
Chuka
#littlebeginning #tech #programming #beginnings #technology