DevsOnDevs: Femi Taiwo | EP 4
"This is a good time to come into tech because the opportunities are massive. You could start off as an intern even if its for free to build your employ-ability and value." - Femi Taiwo.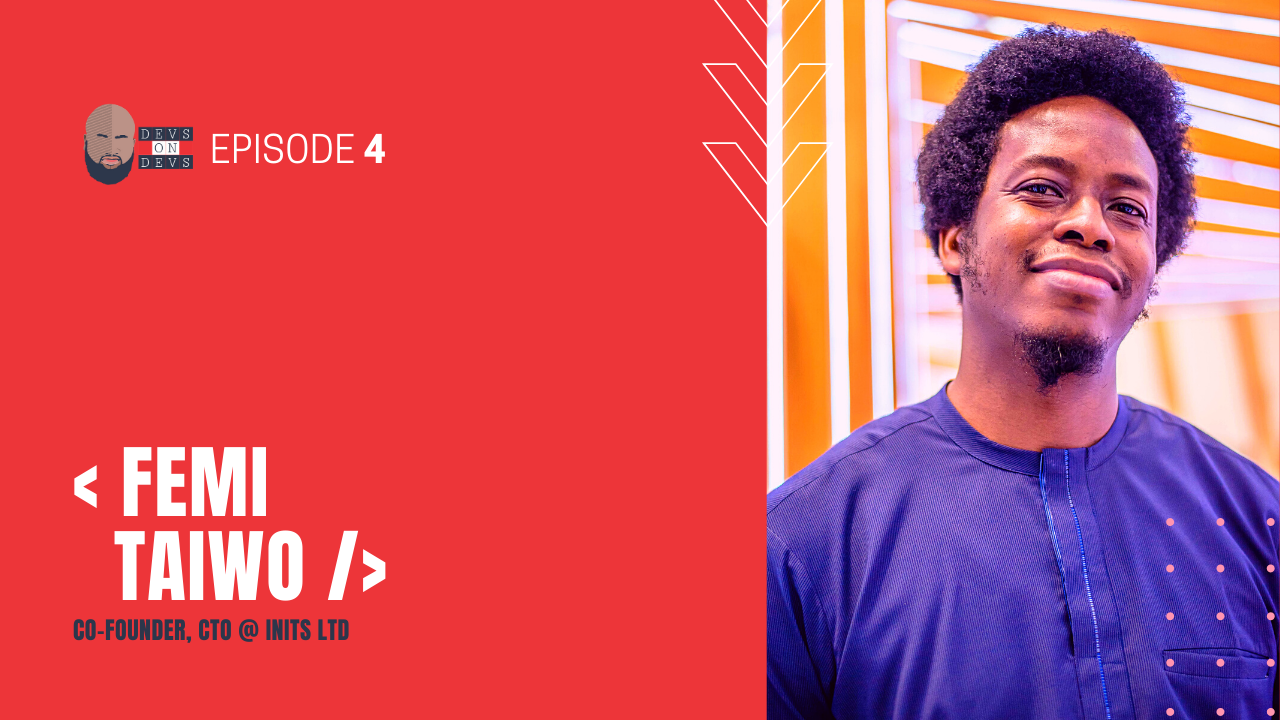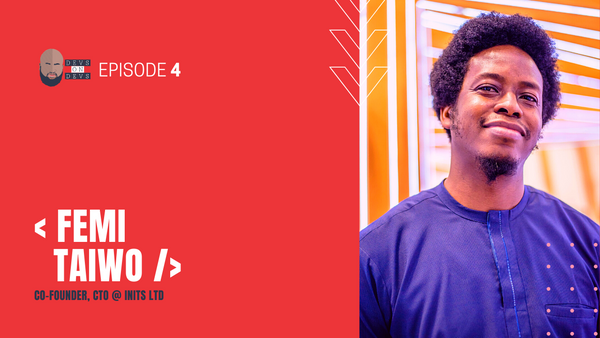 Sometimes ?̶?̶?̶?̶ Life comes around and it knocks you down so just get back up when it knocks you down. That is my remix to the popular Keri Hilson's 'knock you down' song in 2007. Life is never without setbacks but Femi Taiwo took his setback at an early age as a platform for set up and has never looked back since then.
Femi Taiwo has a very impressive profile and is definitely a force to be reckoned with in the Tech space. He is a Google Certified Professional Cloud Architect, Google Developer Expert (GDE) for Cloud and has diverse experiences such as deploying systems to Multi-Cloud Environments, experience coding in major web frameworks, working with Jenkins, Docker & Kubernetes, managing applications and database infrastructure handling almost 1 billion records to name a few. He is the Co-Founder and CTO at INTIS (Innovative IT Solutions) which has handled major projects such as developing the voter's registration application (Open VR) in 2010 which is still being used by INEC Nigeria and has taken them to three other African countries. Check out his profile on LinkedIn
However, Femi was dealt a major blow as a teenager. Anyone who lives in Nigeria knows how difficult it is to get into the university. Femi was admitted into the University of Lagos in 1999 and had his admission withdrawn after a couple of weeks in school, and even though officially it was sighted as irregularities in his JAMB forms, he believes it was due to an "unwritten rule" by the university at the time not to offer admission to those who indicated them as a second choice. Fortunately, at that low point in his life, his sister lovingly sent her computer back home for him to pre-occupy his mind. He poured all of that negative energy into learning more about computer applications and that was how he ventured into the world of programming. He also did not veer off the straight path by resorting to drugs, wild partying or recklessness because of the disappointment. He was determined to still study and get back into school. He rewrote the entrance examinations and gained admission again into the same university.
That set-back which propelled him into the world of software engineering indeed was the proverbial blessing in disguise that led Femi onto the pathways of his predestined calling. Two decades later, Femi has not stopped but has continuously made giant strides, managed large-scale tech projects across borders of different countries; for both corporate and governments, earning him national and global recognition for his expertise in the tech space. In 2019, he was recognized as a top of the line developer in the ecosystem for his work at INITS, which graced the global screens at Google Cloud Next '19 in San Francisco. He also is a Google for Startups Mentor for Sub-Saharan Africa.
Femi shares with us on DevsOnDevs, his journey, his work as a CTO managing solutions for a diverse client base, his tools for work, finding your niche and of course a mentor always shares wisdom; he shares a few weighty words of advice for those up and coming in the tech ecosystem.
Watch his interview:
I would love to get your feedback and connect with you.
I am Chuka Ofili